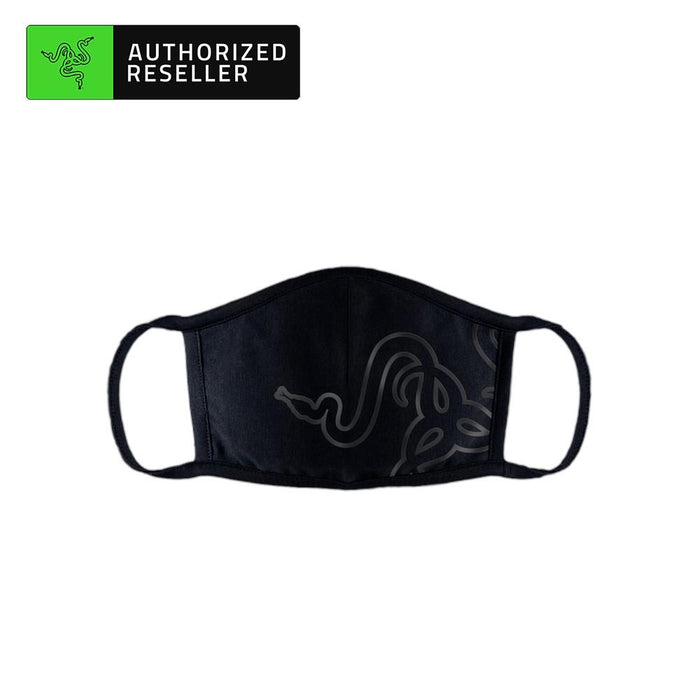 Razer Cloth Reusable Mask
Save

0

%
Save %
Original price
RM139.00 MYR
-
Original price
RM139.00 MYR
RM139.00 MYR
-
RM139.00 MYR
Current price
RM139.00 MYR
Razer Cloth Mask
• 95% Bacterial Filtration Efficiency
• Made of Antimicrobial Organic Cotton
• Soft, Breathable Design
Technical Specifications:
• Bacterial Filtration Efficiency of ≥ 95%  
• Made of soft, antimicrobial organic cotton 
• Washable and reusable up to 30 times 
• Smooth airflow and comfortable breathing 
• Design: Black on Black 
• Ear loop design 
• One cloth mask per pack 
Care Instructions:
Hand wash with soap and water and gently rub the mask. Rinse again and hang to dry. Then store in a cool, dark place.
Mask Dimensions:
Small (190 mm x 135 mm)
Medium (210mm x 140mm)
Product Features:
a) NEVER BREAK COVER
Stay safe without sacrificing your style. Introducing the Razer Cloth Mask—a reusable mask that is soft, breathable, and has a 95% bacterial filtration efficiency to give you protection for everyday use.
b) 95% BACTERIAL FILTRATION EFFICIENCY
With a high filtration efficiency, our double layer fabric weave is certified to filter out pathogens and other very fine particles to give you peace of mind.
c) MADE OF ANTIMICROBIAL ORGANIC COTTON
The eco-friendly, non-toxic material is designed with a bacteriostatic surface that kills microorganisms it comes into contact with, preventing their growth and ability to reproduce.
d) SOFT, BREATHABLE DESIGN
The Razer Cloth Mask is easy to breathe through, comfortable enough to wear for hours—making it ideal for regular use.
* DISCLAIMER *
Please note that while every effort is made to ensure that the materials and dimensions of each Razer Cloth Mask is in accordance with the stated specifications, final goods are provided "as is" and may deviate from the stated specifications.
For the avoidance of doubt, other than the product certifications stated above, Razer Cloth Masks are provided without any representations or warranties of any kind (either express or implied) and are non-refundable, non-returnable and non-exchangeable for hygienic reasons.