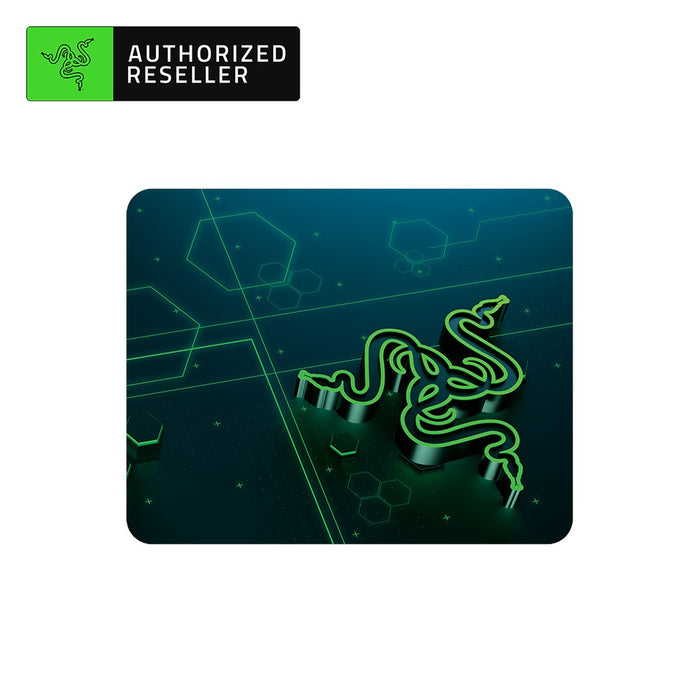 Razer Goliathus Mobile Edition Gaming Surface
Save

0

%
Save %
Original price
RM0.00 MYR
-
Original price
RM0.00 MYR
Original price
RM0.00 MYR
RM45.00 MYR
-
RM45.00 MYR
Current price
RM45.00 MYR
Razer Goliathus Mobile [1 Year Warranty]
• Slim and Flexible for Maximum Mobility
• Engineered for Both Speed and Control Playstyles
• Optimized Surface for Highly Responsive Tracking
• Textured cloth finish for perfect balance between speed and control gameplay
• Optimized size for maximum mobility
• Rubberized base for optimal comfort
Technical Specifications:
• Approx. size: 215mm x 270mm 
• Approximate Weight: 52g / 0.11 lbs
• Size: Small
• Thickness: 1.5mm 
• Surface: Soft
• Mat Type: Soft
• Chroma RGB: No
Product Features: 
a) SLIM AND FLEXIBLE FOR MAXIMUM MOBILITY
At a mere 1.5 mm thin, the Razer Goliathus Mobile is easy to carry with you everywhere. You can either place this slim, durable mouse mat between your laptop screen and keyboard, or roll it up and place it in your bag without worrying about it ever warping.
b) OPTIMIZED SURFACE FOR HIGHLY RESPONSIVE TRACKING
Meticulous attention to detail went into the creation of the Razer Goliathus Mobile. The super fine micro texture weave is engineered specifically to work with both optical and laser mouse sensors, providing you with an optimal surface for tournament-grade tracking. Now even the most precise mouse movements you make will be translated accurately on screen.
c) ENGINEERED FOR BOTH SPEED AND CONTROL PLAYSTYLES
Designing a mouse mat for gamers on the go means striking a critical balance of supporting different playstyles on a single mat. The result of extensive research and field-testing is the Razer Goliathus Mobile — fully capable of giving you a smooth glide for swiftness and superb stopping power for control.