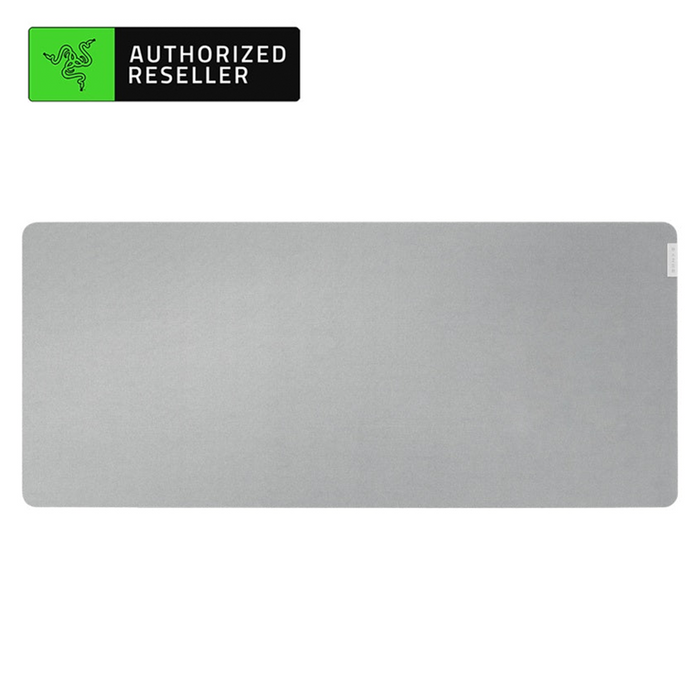 Razer Pro Glide - XXL Soft mouse mat for productivity
Sold out
Original price
RM0.00 MYR
-
Original price
RM0.00 MYR
Original price
RM0.00 MYR
RM169.00 MYR
-
RM169.00 MYR
Current price
RM169.00 MYR
Thick, high-density rubber foam Textured micro-weave cloth surface 
Anti-slip base 
Product Features: 
a) WIN AT WORK Boost your productivity by optimizing your workspace with the Razer Pro Glide— a new addition to Razer Productivity soft mouse mat range, the XXL is designed to give you a higher to give you a higher degree of mouse control for the task at hand, and made of thick, high-density rubber foam that is as durable as it is comfortable to use.
b) THICK, HIGH-DENSITY RUBBER FOAM At 3mm thick, the mats provide cushioning for your hand and a sturdy base for your mouse when working, while being tough enough to withstand prolonged use. 
c) TEXTURED MICRO-WEAVE CLOTH SURFACE The mat's smooth surface allows for quick, effortless swipes while you work, and is optimized across all mouse sensors to ensure accurate tracking. 
d) ANTI-SLIP BASE The rubberized base is enhanced with a special grip texture that maintains a firm hold on your work desk, ensuring no unintentional shifting of the mat as you're using it. 
Product Specifications: 
SIZES 940 mm x 410 mm x 3 mm 37" x 16.14" x 0.12" 
THICKNESS 0.11" / 3 mm 
SURFACE Soft 
MAT TYPE Soft 
CHROMA RGB No 
SPECIAL FEATURES Anti-slip rubber base